If you like to print a simple case for you Rock5B, I created one: https://github.com/0x6e3078/Rock5BCase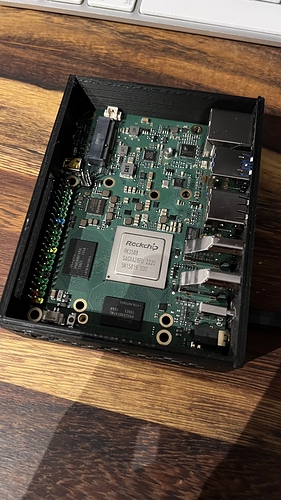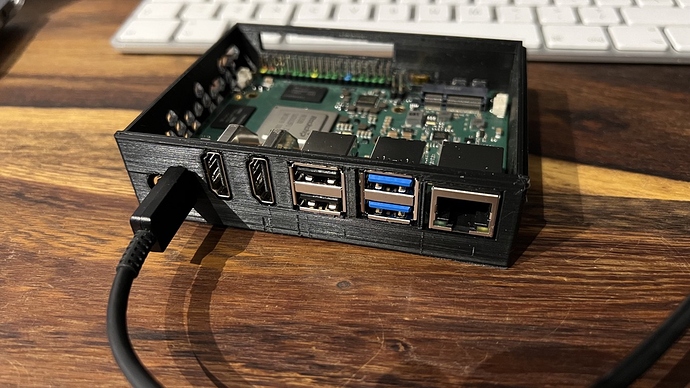 Have a nice day.
@n0x, Very nice looking case! Does it has some space on the bottom to fit a NVMe?
Thanks!
Yes the NVMe Drive fits, my board is fitted with one. I don't have a eMMC, so I didn't try that. But they're 6mm Spacers/Screw terminals, NVMe with Heatsink my not fit.
I just have a question regarding that box which looks perfect… is does the fan cooler fits in it?
If it does perfect.
there are not fan mounts in the case, if the fan is mounted to the heatsink, it depends on the overall size. If you have a heatsink with a mounted fan, would you please so kind to measure the high from the PCB?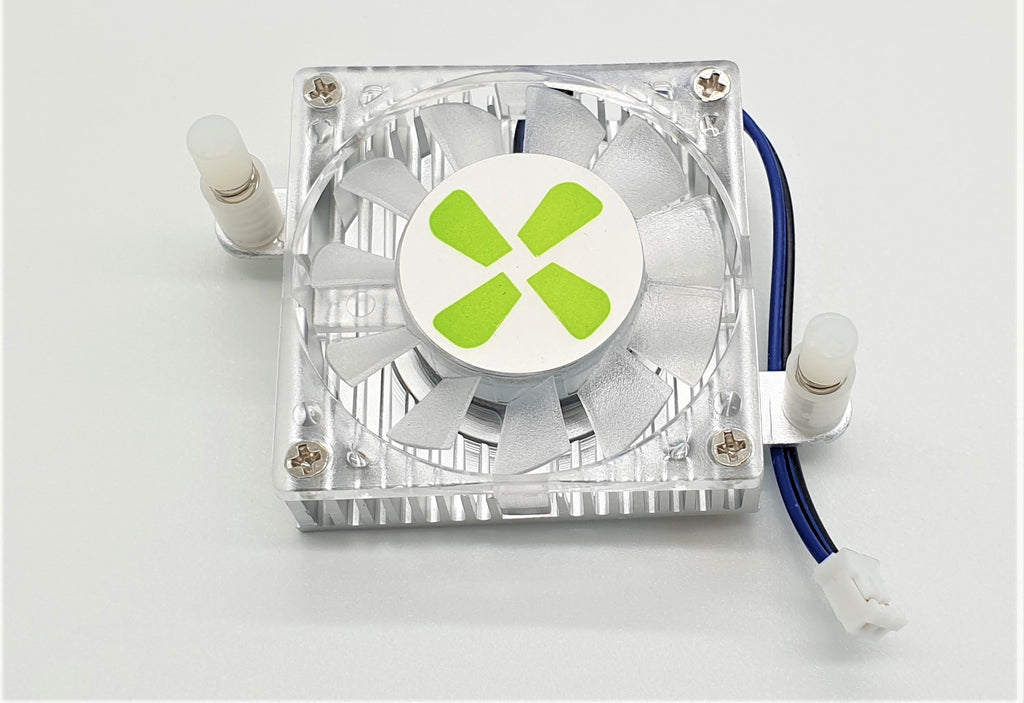 Its not massive and I think it could be perfect inside the box if only u gave some slightly few holes on the top of it the case would be perfect.
think about it.
Minute 8:09 so you can understand better what I mean…
also keep in mind that running a board without cooling is bad u can burn it.
The case is internally mostly empty, so the Top cover is ~18mm above the PCB, in the Video it looks like the fan is lower than the HDMI Connectors. The Cooler with the fan then will fit.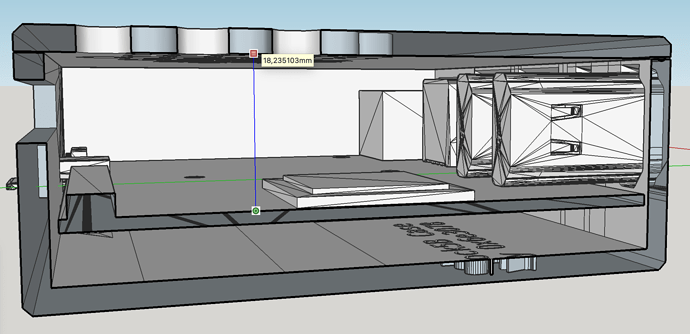 Radxa does not provide some measurements for the cooler with fan on there website.
If nvme ssd, emmc, wifi module plus heatsink fan can fit… then we got a winner

Best case is in the house!
SDCard and HDMI Input, the Buttons are pressable with a little pin, but they are a little bit left ~0.5mm - 0.7 mm. But I had a little bit to fight with the provided data by Radxa.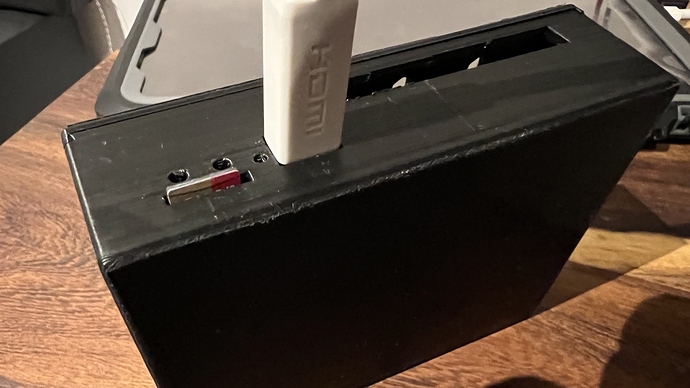 And I'm waiting for the second order, there is a fan included, but it will take some time, then I can check and confirm the fan usage.
You got oficial competition from AmeriDroid now.

But … the design and color… lets me down tbh… Im still voting for yours.
On github is an update for a Vesa 100 mount, the case can be slide in a holder.
Fan fits perfectly into the case.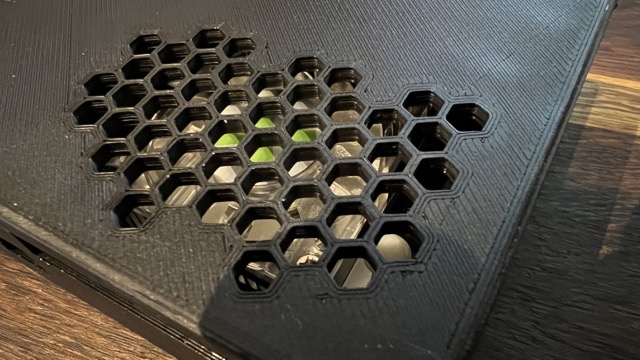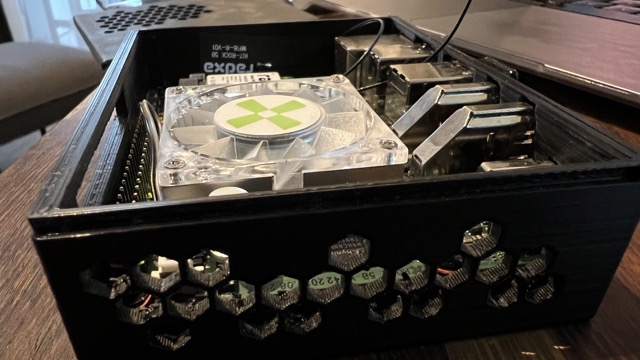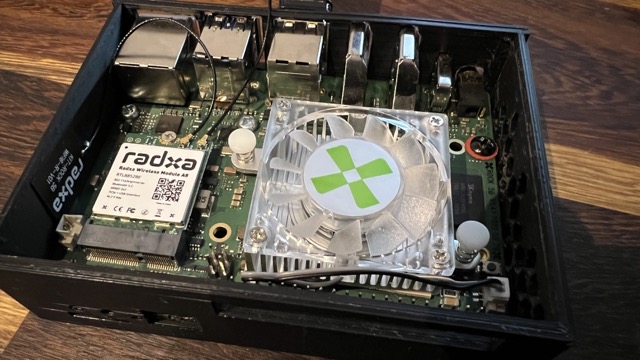 What about the nvme under it? Will it fit everything perfectly?? Cause that is the best fast and max storage we can add.
Anyways it looks perfect Im lean to 3d print it for myself.
Yes, I use a nvme SSD in the case, but without a heat sink, my has no.
Just out of interest in filament how much does the print cost approx?
I have no idea so just curious.
I have been trying to find an open enclosure so that just a front panel needs to be printed but so far a fail, prob need to relax on sizing and oversize more.
Check it here:

you can easily select which company to print your model its easy
For the Base Case it takes 18.22m ~ 54g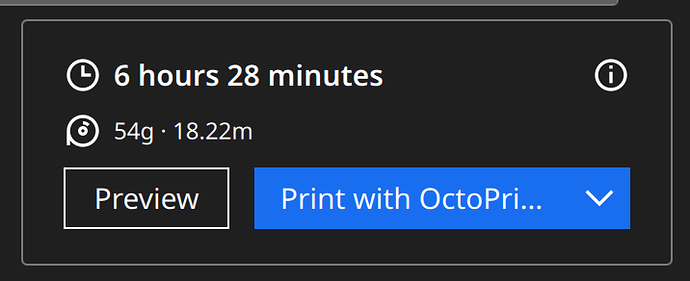 for the Top Case 8.75m ~ 26g


in total 80g if 1kg costs ~20€ then you get 1,60€ but without the energy costs.
Just didn't know how much it cost or how much you would use thats excellent really.
Looking at the photos of your case, it definitely provides support for the ports - which is the main criteria of SBC case quality for me. Awesome job!
This is great, could be adapted to fit an itx case too for the base.