Dear community
We are very happy to announce that we have released the android9 firmware.
Open Source: Portal
Image Installation guide.
U-Boot for spi flash beta bin:
rk3399_loader_spinor_v1.22.114.bin
uboot-trust-spi.img
Write spi flash guide.
(Do not insert bootable sd card when spi starts, otherwise load u-boot on sd.)
---
Magisk : Magisk Zip
---
Since this version has changed the default recovery to TWRP, a poll is conducted here:
I like TWRP Recovery.
I like Android Recovery.
---
Version(Latest): RockPi-android9-20191122_1120 GPT RKUPDATE
update sdk to rockchip rk3399_pie_v8.00_20191005.xml
update to android-9.0.0_r48
default not close screen when time out
add 2560x1440p60 in resolution_white.xml
restore previous version of navigation bar
default recovery change to TWRP

support auto mount usb disk.
support back up system/data to usb disk.
---
Version: RockPi-android9-20190927_1744
add tablet opengapps

GooglePlay.
GoogleSearchLauncher.
YouTube.
Chrome.
GoogleVelvet.
…
---
Version: RockPi-android9-20190826_1824
Support Magisk.
Remove hdmi resolution filter.
Deleted two unused partitions (kernel, resource).
---
Version: RockPi-android9-20190823_1026
Fix USB3.0 switch not switching mode(device/host) in real time.
Fix kodi crash.
Fix leds-gpio configuration errors.
Close /data dm encrypt.
Rockchip Release Note
update to android-9.0.0_r42.
---
Version: RockPi-android9-20190719_1734
Add Androidterm apk.
fix SystemUI NavigationBar abnormal background.
fix boot error when multiple boot media inserts.
support m.2 nvme auto mount(Not used as a boot medium).
support nvme boot through spi flash.
Merge from Rockchip release(rk3399_pie_v4.10_20190614.xml).
Rockchip Release Note
Update tp AOSP android-9.0.0_r37
Some vendor library updates
---
Version(Beta): Android9.0_20190405_1050_f3f463c
---
Download gpt image as same as android7.1.
Download rkupdate image, Exec the following command before download image:
echo "rb_check_off=true" >  ~/.config/upgrade_tool/config.ini

Available:
EMMC/SD boot.
ADB.
BT/WIFI.
USB2.0x2/USB3.0x2.
HDMI.
Ethernet.
SD/TF card.
PIC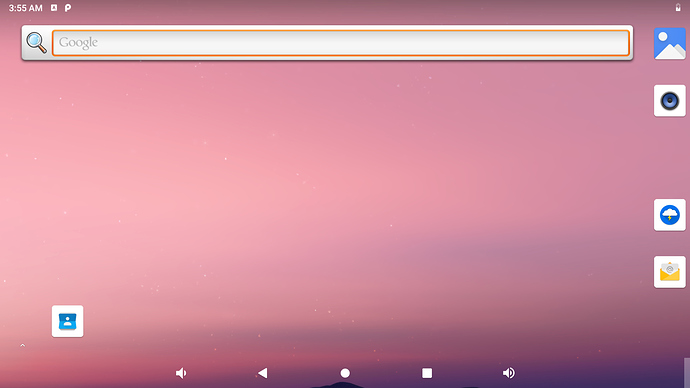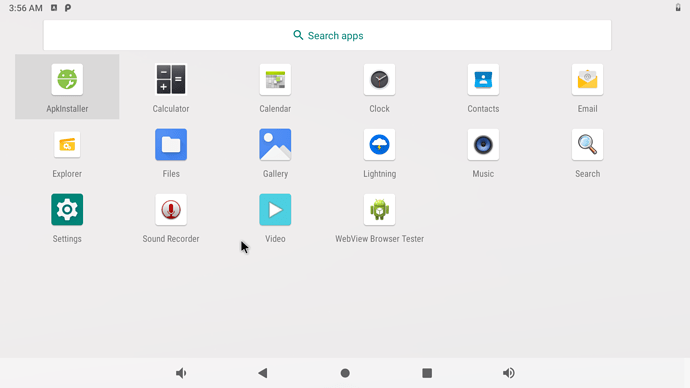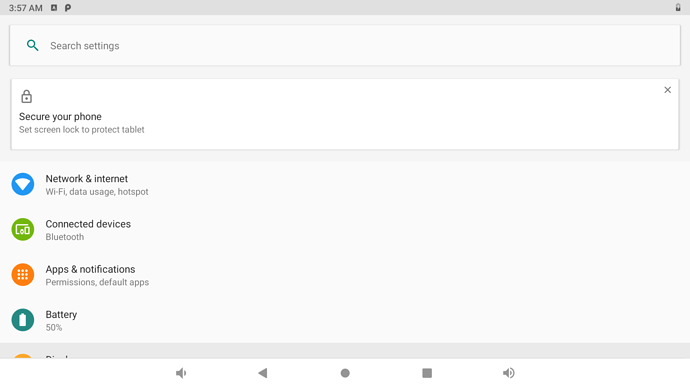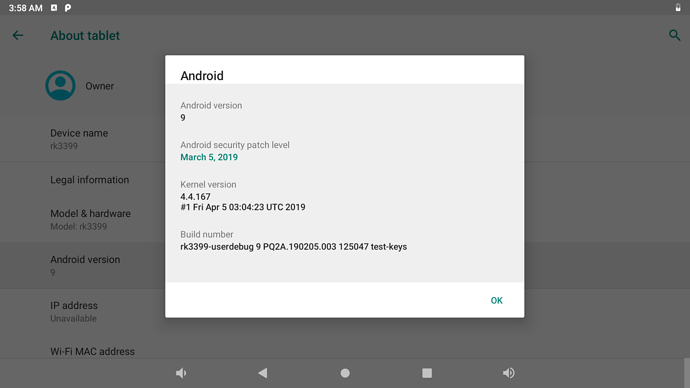 Kodi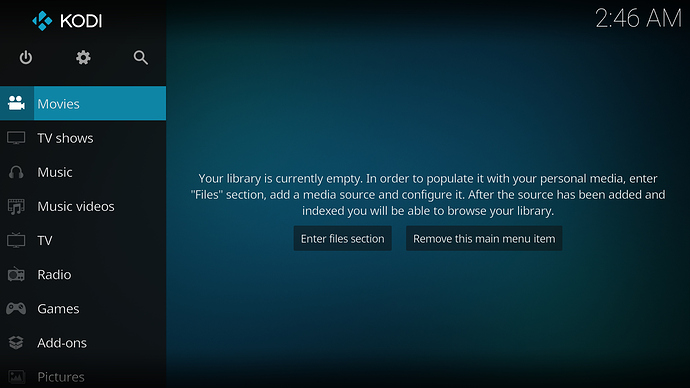 Magisk
TWRP