Hi,
I have a strage behaviour of RockPi4 shutting down itself, while demanding benchmarks running. I'm using official big heatsink for RokcPi4 with PWM-controlled FAN. Below is the picture of my configuration :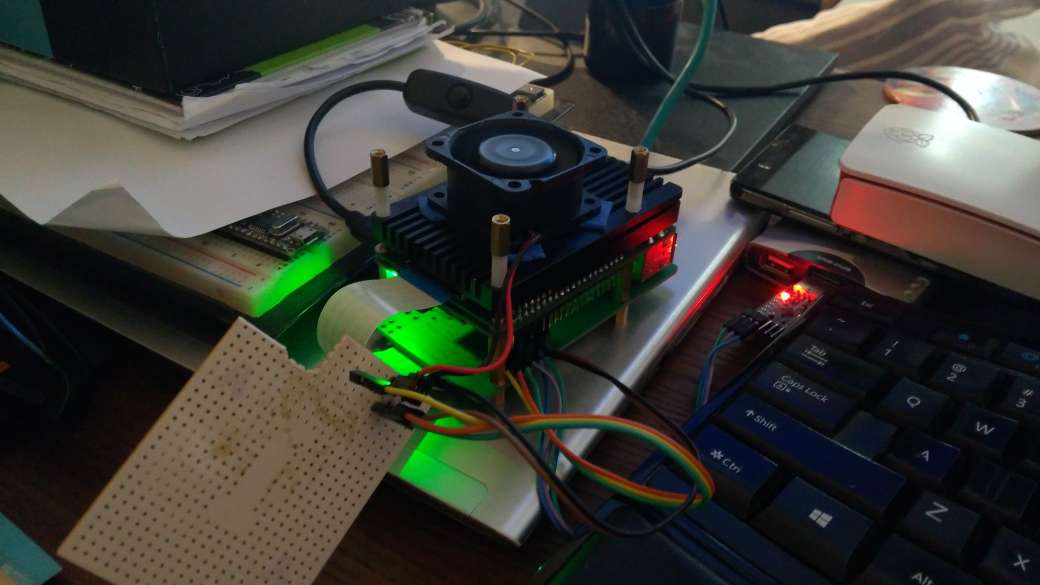 While benchmarking, the fan is manually set to 100%, and the temp on rockpi is maintained at 70-75 deg (thermal_zone0) and below 60 deg (thermal_zone1). Below is the temp charts.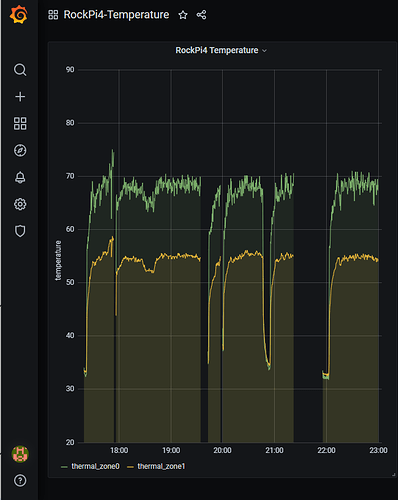 The missing probes are at points, where RockPi4 shut down.
Could anyone advice, how to prevent it from shutting down? Or what can be the cause of it?