Dear Radxa community and developers
After 4 months development and 4 major revisions of the hardware, I am happy to announce another milestone for ROCK 5B, we can finally ship the developer edition ROCK 5B.
The ROCK 5B now is hardware vision v1.3 with some notable changes since the announcement:
HDMI IN connector now moves to the front panel, easier for enclosure design
MIPI DSI and CSI moves to the side edge of the PCB
Heatsink mounting holes changes to north bridge common used dimension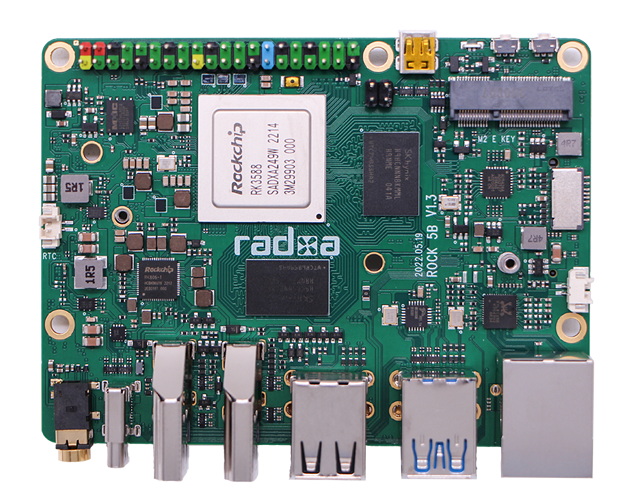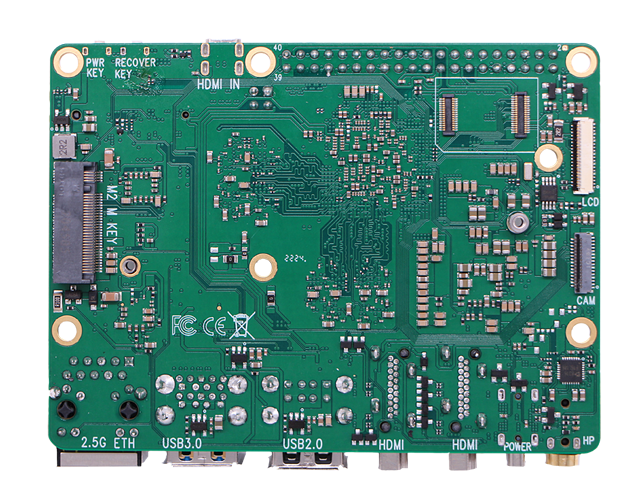 The other features remains the same since the announcement:
One USB C port for power, 4K display and USB(we spent a lot time troubleshooting this with different monitors, portable displays and power adapters, it works most USB C source we have but we need more case reported from the developers)
HDMI 8K + HDMI 4K, for those who have 8K TV can have a try, the resolution is amzazing, note only one port can be 8K, the other port will be 4K.
2.5G ethernet with RX/TX at ~2.32Gbps
M.2 M key PCIe 3.0 x4 with read speed > 2700MB/s, super fast, if you need 4K encoding, you definitely need fast IO
M.2 E key with WiFi 6/BT5.2 supports, the wifi card we recommend is RTL8852BE, with a performance and cost balance
We have contacted the Radxa developers privately and if you are a developer who had connection with us before will receive our invitation for the debug party. We have the package ready to ship. We encourage you play, hack with the ROCK 5B after you receive it and provides feedbacks or use cases report. Have fun!