Thanks, that clarifies it. Also thanks for correcting me on the name of the connector.
Any plans to release a newer POE Hat? I can't find any that support more than 27W (Rpi Hat). And the official one only goes to 23W. Can the 23W support an nvme drive on the Rock5?
23W is possible with NVMe + ROCK 5B, it depends on how much power your NVMe SSD eat, for 5W or less, you have 18W for ROCK 5B, which is enough if you don't have power eating USB devices.
Thanks. So the rock4 poe hat will suffice.
Any updates on case or case files for 3d printing?
Hi, is this now available? I have my coupon code and would like to have this shipped with the board.
If not, will I "lose my place" if I don't order now?
I also have a redeem code from januari, so I hope to be able to order one soon. I would like to order it together with the M.2 E key to SATA adapter.
However, I do not see the M.2 E key to SATA adapter in the allnet.china store.
How to order it together with the board (when I can) so that I only pay the transportation fee once?
Why dont yous make a category for Rock 5B like you have for other SBC's? I have been checking the page for heatsinks cases etc… do yous sell any case for the Rock 5B?
Ive ordered the SBC Rock 5B from you but all I see is other types of SBC accessories which makes me more confuse to know what works in what.
All I need is:
A box for the sbc (acrylic metal i dont care)
I need that 128gb emmc + the writter usb thingy
Need the fan or heatsink
Optional but I would purchase:
M2 eGPU adaptor slot for a external graphic card.
(Ive seen them on aliexpress)
But thank you for sharing these links Id probably add the heat sink but I want to avoid the ports so if u sell any case as well I will add my accessories all together.
We don't have a case solution yet because we were expecting the one from Radxa to be available soon (no word on if it will be yet).
We also carry the M.2 NVMe adapter to PCIe slot: https://ameridroid.com/products/m-2-to-pcie-adapter-straight
Thanks for the suggestion. I've made a request for our web team to make a ROCK5B category.
Nice thanks I will be making my cart for checkout later this month.
Look Ameridroid, your recommendations are bunk. They are mostly generic it's of limited use. And you apparently don't carry the Radxa Wireless modules or POE Hats. I understand that the case isn't out yet, but it would have been nice to order the POE Hat or WiFi module at the sane time as the board.
Say if a giant heatsink is to be made, would Radxa be making one that looks like the "Armour heatsink" of Pi 4? I really like that kind of design

But in these cases, is it possible to leave room / mounting holes support for
a "side / vertical mounting fan", likely a 30x30mm sleeve bearing one
SMA mounting holes for WiFi, 2~4 (likely 2 is enough), and some room for the ipex-SMA cables to run through "under" the heatsink
too bad that I got only one discount coupon, as I want to buy another Rock 5B (8GB or 16GB) already

If it fits mechanically you can use the net card but only with two NICs since while RK3588 supports 4 x x1 bifurcation Radxa only allows for 2 x x2 (only two PCIe clocks routed to the M.2 slot) which is understandable given that RK3588 'only' contains five PCIe controllers and if the key M M.2 slot would support 4 x x1 then only one other PCIe lane would be available (but two are needed for onboard NIC and key E slot).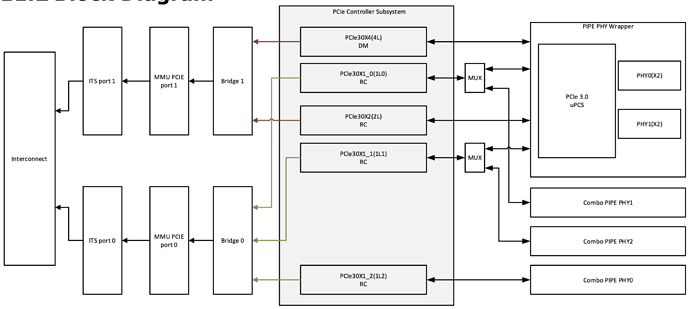 That's a very good news. I always prefer a passive cooling route. Any pictures of the sample/prototype?
Could you please include an image of the back of the Rock 5B Metal Case? Thank you!
Will you sell the M2 E Key to Sata Breakout Board (link) also in the Allnet Germany shop or any other German/Euorpean shop? I am very much interested in this breakout board, but paying 12 USD shipping for a 1.50 USD item doesn't make too much sense…