Dear community,
We are so thrilled to announce our latest SBC, ROCK 3 Model A, is brought to you by Radxa and Rockchip Toybrick team. We co-developed the ROCK 3 Model A SBC, with hardware defined by Radxa and technical support from Toybrick team. Rockchip choose to work with Radxa because we both agree the SBC is part of the infrastructure of the AIoT world and the growing demand of Radxa SBC during the past month s is surprising at this global chips shortage time.
ROCK 3A is basically a little brother of ROCK Pi 4, with some improvements from the experience on ROCK Pi 4, the main features are:
RK3568 based, Quad A55 up to 2GHz, Mali G52 GPU, 0.8T NPU
pluggable eMMC module, 2/4/8GB LPDDR4 3200MT/s, dram controller frequency up to 1560MHz
QC/PD power support, with a new generation QC/PD protocol IC
Two USB2 same as ROCK Pi 4, two USB3(1x OTG+1x HOST), the two USB3 can be configured in SATA mode with a SATA breakout cable
GbE with PoE support
M.2 M key for NVMe with PCIe 3.0 x2 lanes
M.2 E key for connectivity with PCIe 2.0 x1/SDIO/UART, support WiFi 6 cards
1x MIPI DSI, 1x MIPI CSI, compatible with ROCK Pi 4
40P GPIO mostly compatible with ROCK Pi 4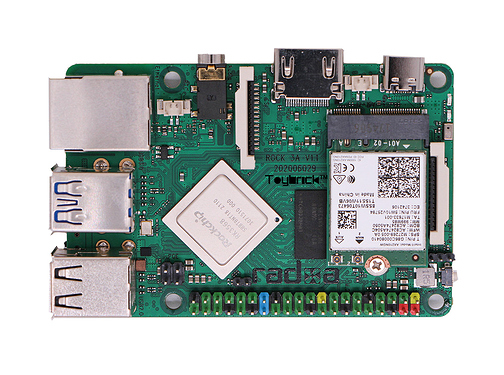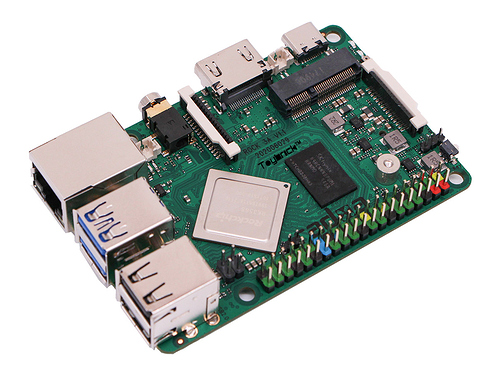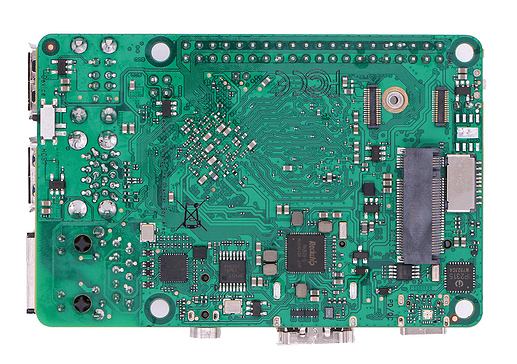 ROCK 3A will run Debian 10, maintained by the Toybrick team. Other community distributions will also be supported too.
Finally, price:
2GB

@35USD

4GB

@55USD

8GB

@75USD
Availability:
Early samples(few) for developers are ready. A larger batch will be available in late August.