Hello everyone,
some days ago I received a RockPi-E Rev1.2 together with a PoE HAT from Radxa.
PoE part works fine for both power and data, but I'm struggling to use the USB port, when I connect any USB peripheral (drive, mouse, keyboard, etc.) nothing happens, no changes with lsusb command before and after
I had a look to the PCB and I found out something weird to me, two components on the USB data lines are missing. Schematic of the PoE HAT are not released, so I can't verify if this is normal or not.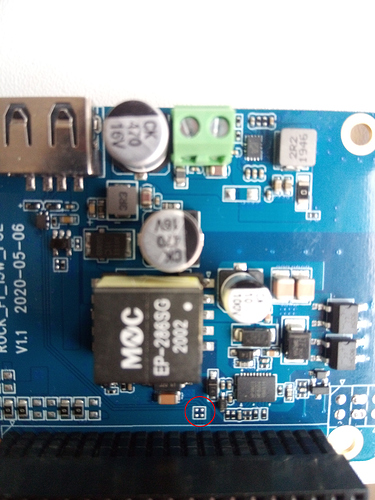 Is it possible to have the schematic released, if not full one at least the USB part?