Hello,
IO wendt back To the latest 7.1 TV img.
kodi and amazon Prime is working on this img.
thanks
I'm NEW to RockPi4b –
just got mine today … getting ready to FLASH an SDCard -
I see two .img files what do I do with them? I'm used to flashing an image and booting?



I see an update - and a note to run
echo "rb_check_off=true" > ~/.config/upgrade_tool/config.ini
I'm confused… any help would be appreciated…
Yes I read that.
that refers to: debian_stretch_lxde - image.

I'm referring to the Android TV image - which has a second(rkupdate) .img file that once selected - with Etcher - reports that the image is NOT bootable or corrupted.
What is that file for? and what how do I use it?
I have installed the new Android TV : rockpi-4b-pie-20190416_0936_f10ef3c-gpt
I'm trying to install YouTube TV ? Can't find it in the Play Store?

Also when attempting to UPDATE installed apps seems to be stuck downloading?
EDIT: I did find it finally - however all apps that I try to install or update just seem to be stuck or in progress - downloading?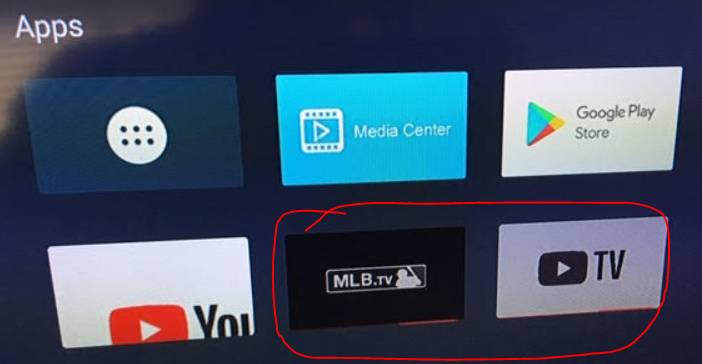 Thanks, so far I'm VERY DISAPPOINTED with the images available for testing. Most don't seem to allow even the basic usefulness. On the Debian image I wasn't even allowed to change the time zone! Where is the info on what username and password has been assigned- to the install??
I had to change the default Keyboard to AOSP (Android Keyboard) to get the onscreen Keyboard to work correctly for me. However a new issue has surfaced, no Audio from HDMI (Video Plays well, but no audio from TV). Also can somebody confirm if Amazon Prime Video apk works on Android TV 9 or not? In previous android versions, the movie seemed to be playing a bit and then crashing after a while.
Hi
I had also this problem with the wifi password. I could solve this by changing the keyboard in android, i think it was the Android standard keyboard but i'm not sure.
However i have another problem with the android 9 TV image: on my TV, the audio is not working with the HDMI connection. Can anyone confirm this? Audio output is set to hdmi. Are there any hints what i can try to get my audio working?
Thanks
Yes I got the same problem as you. Please fix the HDMI Audio output issue
HDMI Audio is not working, can you get that fixed?
I will fix the above issue, thanks.
Great news and can you have a look at the "Also when attempting to UPDATE installed apps seems to be stuck downloading" few of us are getting "Install Pending" or "Download Pending" on the google play store
"Install Pending" or "Download Pending" reference mo123
Pre-installed YouTube TV, You don't need to install it form Google Play.
Please be clear - I'm talking about YouTube "TV" - NOT "YouTube" .
YouTube TV is a paid subscription Live TV service.
This seems to be resolved now as Apps came down ok, I did turn of AUTO-UPDATES on google play as advised online so we will have to see what happens when this is turned back on.
Pre installed apps respond well
Love the Power button, so I use DOWNLOAD which takes me to the ROCKCHIP LOGO and then I power off, assume this is the correct option??
Did notice :
Google Play Store - when you click on Search it crashes the app and it closes.
Might be my remote but this did not happen on other distros but pressing the RIGHT ARROW to move right seems to jump fast and scroll a little.
Is there anyway to upgrade from nougat to this ?
Hi, Currently does not support OTA upgrades, You can use other TF cards or emmc module.