Except the ROCK 3A with Rockchip, we have developed another RK3568 based SBC which we call it ROCK 3 Model B. ROCK 3B integrated some ideas we thought during the past years making SBCs.
The PI-CO ITX form factor:
We redefined the Pico ITX form factor mixed with the Pi form factor with the following benefit:
All major ports are located at the same side(the rear side)
Front side is for user interactive area such as power buttons, user keys, IR
Board size is big enough for future expansion such as 16G/32G on board memory
Compatible with Pi 40P header and mounting holes
Board size is big enough to hold 2280 SSD
Board size is big enough for multiple USB or multiple ethernets or multiple displays
Board size is big enough for M.2 2242 LTE/5G modules or 2230 WiFi cards, TPU cards
A example layout of the board is shown as below: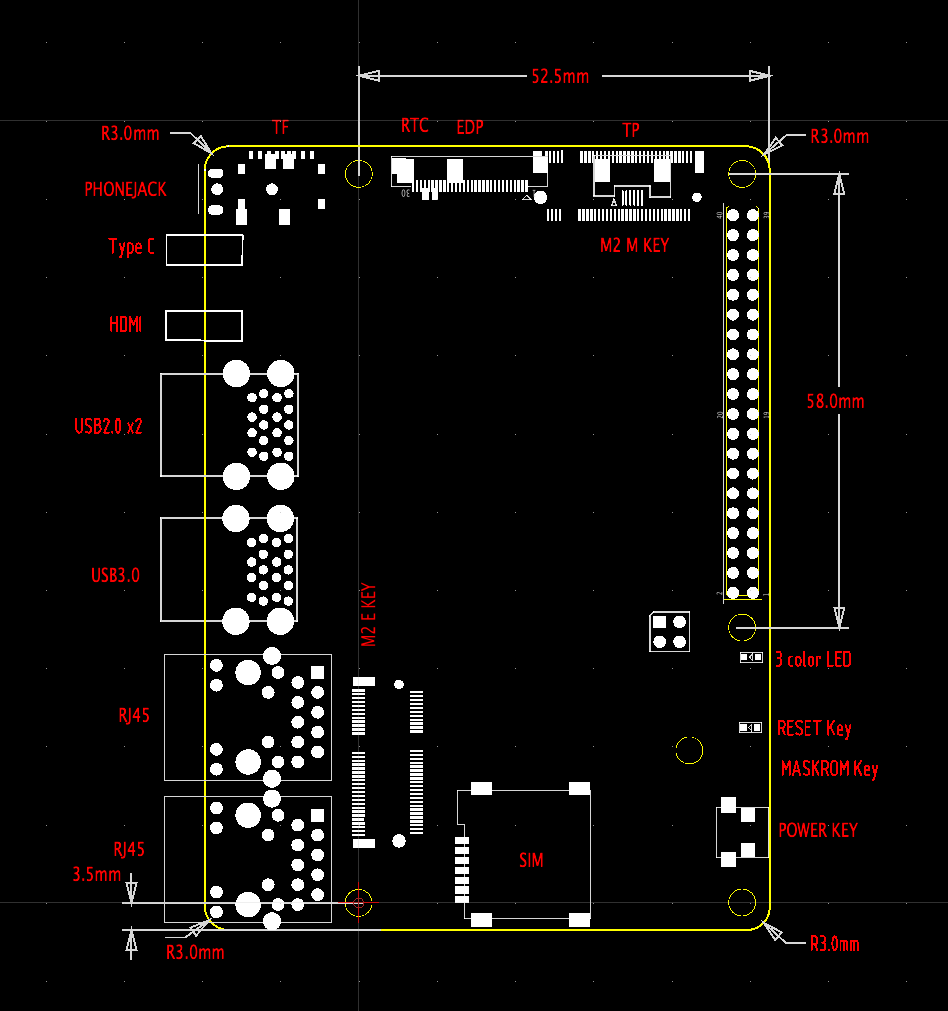 We call it "the perfect SBC form factor". ROCK 3B is the first public board in this form factor.