Hello, everyone. This post is a just FYI.
I built an Openmediavault NAS server using the Rock 3A and an additional 2SATA to M.2 A+E Key converter.
The Photo is below.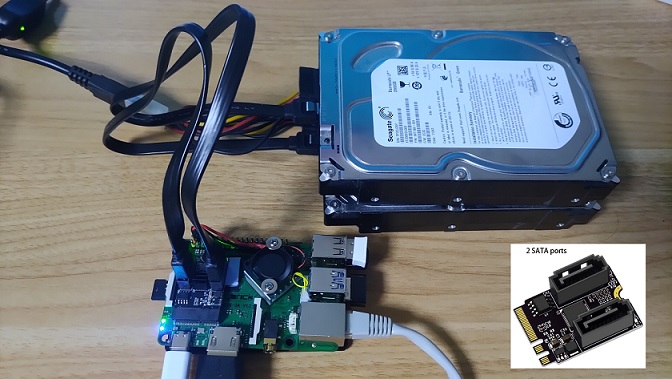 The image is a recent Debian buster removing GUI related software package. The storage is a mirror disk with two old 2TB HDDs. The setup was 1.5 hours, not so difficult.
This mini NAS is quite stable and the performance is reasonable. The average transfer speed between the Windows PC to the NAS was about 60MB/s via the ethernet.
If you would have completed your study or development with the Rock 3A, how about this mini NAS!
Thanks for reading.