I have tried the last few Ubuntu Server images from your debos fork at Github and first noticed SSH hanging very often and waiting until characters send. After testing some more I noticed that ethernet was dropping alot of packets in general. See the images I attached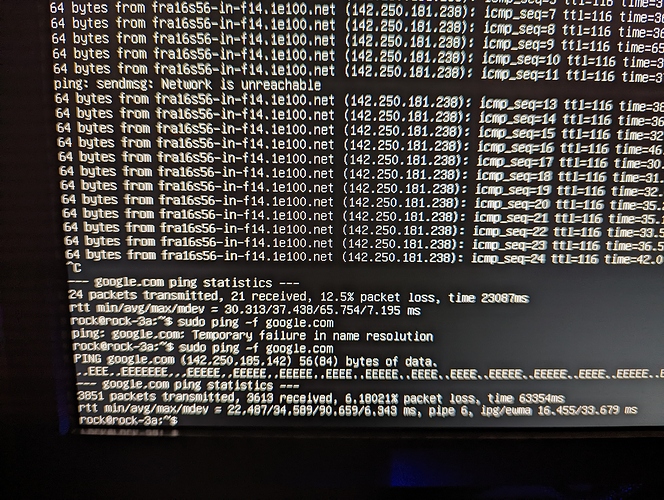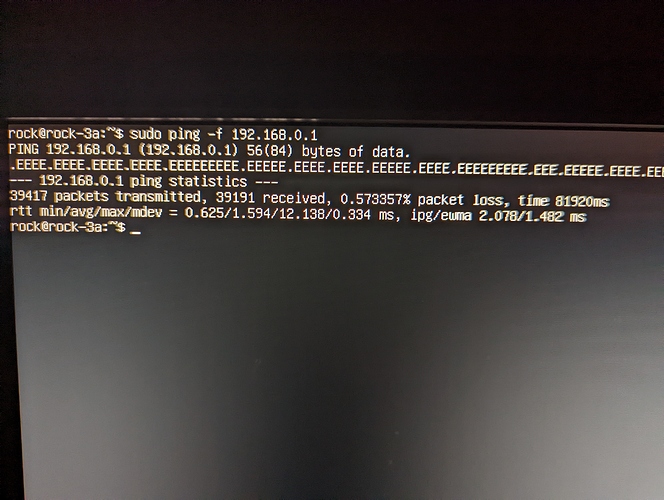 It is especially bad when trying to reach anything that is not on my own network. I have tested some community images (mainly Slackware Linux with Kernel v4.19 and 5.16rc4) and it seems to work flawlessly on them.
Then I decided to try the latest Debian XFCE image and noticed the desktop environment not launching and some essential commands like sudo and ping not working. I haven't looked into this last one much and I also haven't tried any other older images although someone on the radxa discord mentioned that those errors look like as if there are x86 userspace binaries on that image.