Yesterday, I successfully flashed my ROM via Case 4: Bootable SPI flash, Bootable eMMC module. I did it about 20 times.
But today I cannot EraseFlash or Upgrade FW.
My steps are:
Use cable to connect PIN23 and PIN25
Power off the board and remove eMMC module
Plug the USB Male A to Male A cable to ROCK Pi 4 OTG port (the upper USB3 port), the other side to PC
Power on the board
Plug NOT Empty eMMC module (I have only one eMMC)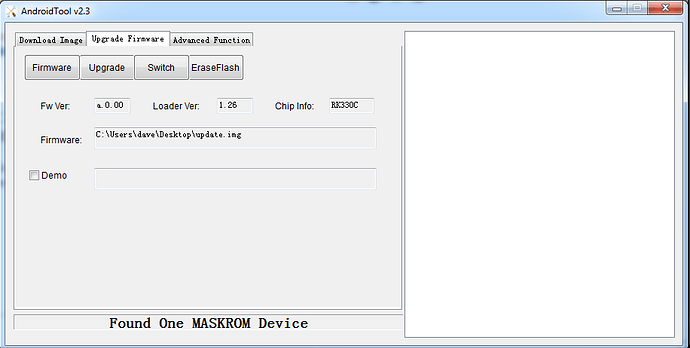 I have this issues:
Try to EraseFlash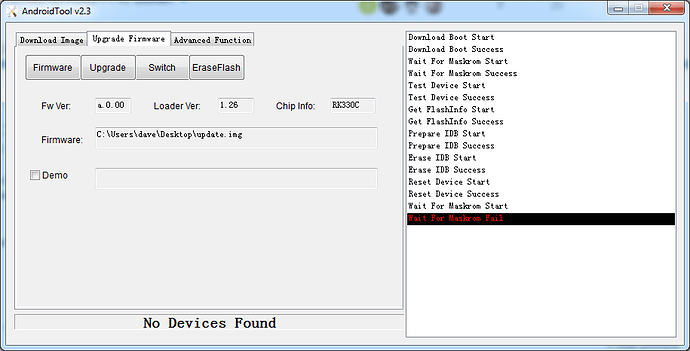 Try to Upgrade FW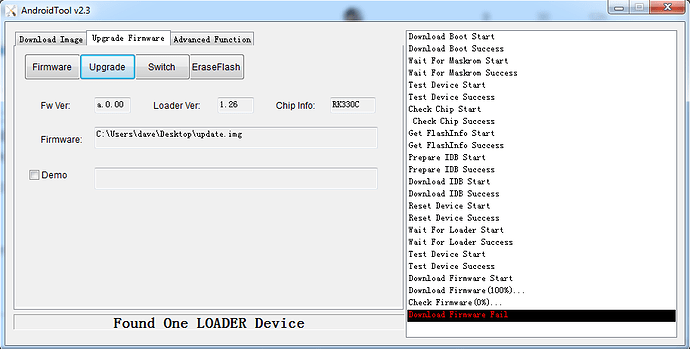 Why is it happened?