nowhere as there are chip shortages, supply chain issues like everything with a chip inside. Maybe next year it will be better.
We expect to ship in two weeks and fulfill all the pending order in Oct.
I missed the pre-order. And I don't think it is available on allnet at the moment. (can't find the rock pi 5 on their site)
also, will there be a sata hat?
thanks.
Now on sale at several Aliexpress retailers
It's madness to take 100% margin on a product for a delivery note and a shipping note.
the intermediate requires a lot, it's the equivalent of a steamdeck with an optimal HW/SW.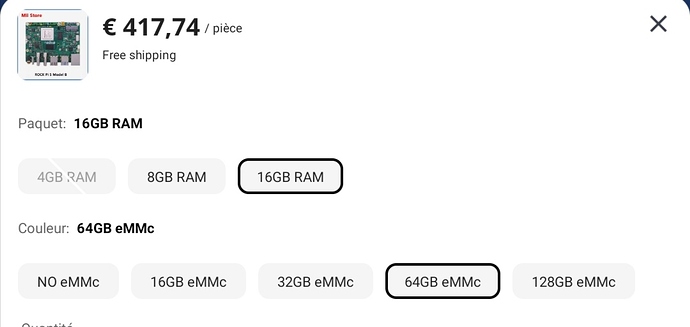 crazy prices, I will wait for next year when prices come down… For now I will settle for Odroid-M1 8GB + Samsung 980 512 SSD for $210