Hi, I've perform some performance test on my v1.2 version rockpi. And in some tests I see that SSD connected with USB has higher writing speed: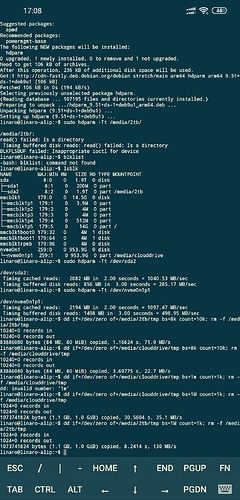 /media/2tb - mounted device on USB
/media/clouddrive -SSD connected with extended board
Same manufacturing of SSD, but one has 1tb, another 2tb.
Interesting if someone perform tests on sata extender as well?